Custom Restaurant Dinnerware for Landmark Mekong Riverside Hotel
Two Eight Ceramic Dinnerware Sets for Landmark Mekong Riverside Hotel in Laos
--which President Xi Jinping had visited
Customer : Landmark Mekong Riverside Hotel
Cooperation mode: Hotel designated dinnerware cooperation supplier
Customer scale: Five-star hotel
Customer profile:
The Landmark Mekong riverside hotel is a five star hotel built in 2012, located at Mekong riverside in the capital city of Laos. "Customer first" and "Pursuit of perfection" are the basic tenets of the hotel which has won praise and recognition from all walks of life.
The hotel has hosted several large international conferences and hosted the heads of state and government, including President Xi Jinping, Obama and so on. It entertains many customers from all countries in the world.
| | |
| --- | --- |
| | 1. As a five-star hotel in Laos, it serves for visitors from all walks of life, from politicians to businessmen. In addition to pay attention to service, it needs to focus on every details, such as unified ceramic tableware style, so as to enhance the image of the hotel. |
| | 2. There are Chinese cuisine restaurant, Western cuisine restaurant, Japanese cuisine restaurant, so there are also demands for different series of ceramic tableware according to cuisine. |
| | 1. Considering the huge holiday passenger flow, in order to provide a good dining experience for the new and old customers in the huge dining area, the eco-friendly and high-end ceramic tableware is required urgently. |
It was the first collaboration between Guangdong Hosen Two Eight Industrial Co., Ltd. and Landmark Mekong Riverside Hotel.
| | |
| --- | --- |
| | Two Eight Ceramics specializes in scientific research and development, marketing and production of ceramic products as a professional wholesaler which offers ceramic dinnerware for star hotels. Adhering the principle of quality first, Two Eight ensures that the production process is transparent and cost-effective, which is the reason that Landmark Mekong Riverside Hotel chooses Two Eight. |
Hosen Two Eight Ceramics has offered solutions to the Landmark Mekong Riverside Hotel as follow:
1. Arrange white dinnerware which is simple and elegant for banquet hall, casual restaurant and hotel rooms so as to present the gourmet with combination of attractive color, scent and taste.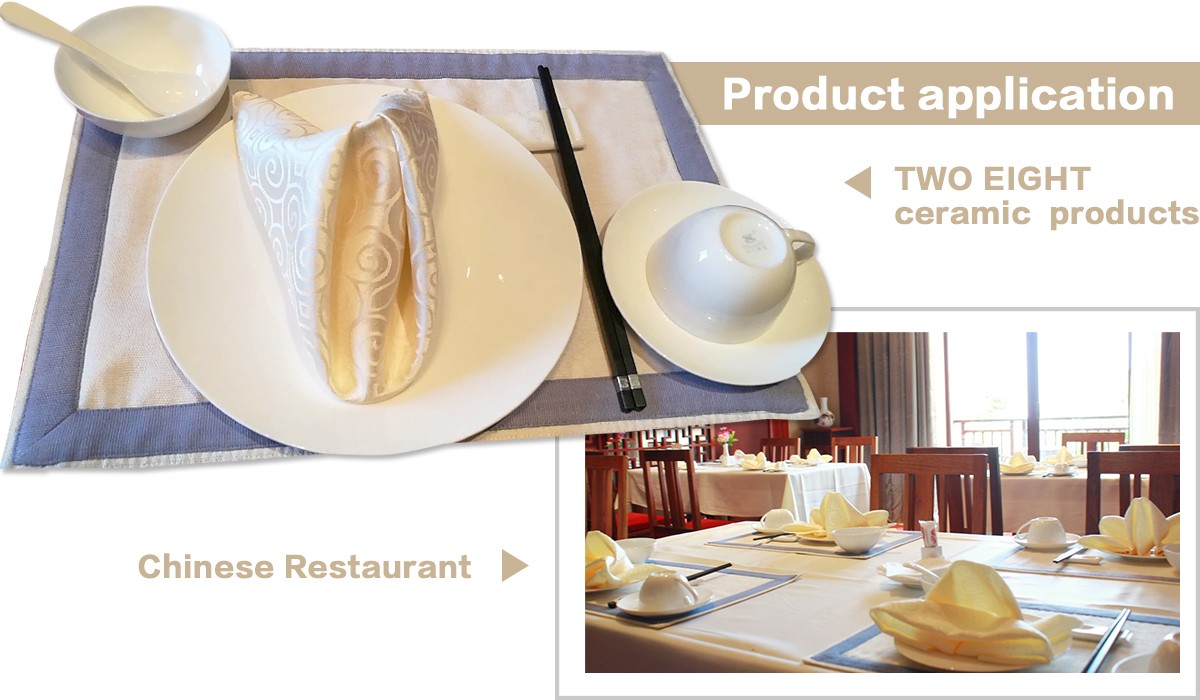 2. Select the right tableware for different style of cooking. Steaming, stir-frying, frying, stewing and other high-temperature cooking are well-known cooking techniques used in Chinese cuisine. We match Wang Ge series & Lou ti series for the high temperature cuisine. Meanwhile, Si fang series which is light and thin is adopted for western cuisine featuring lower temperature.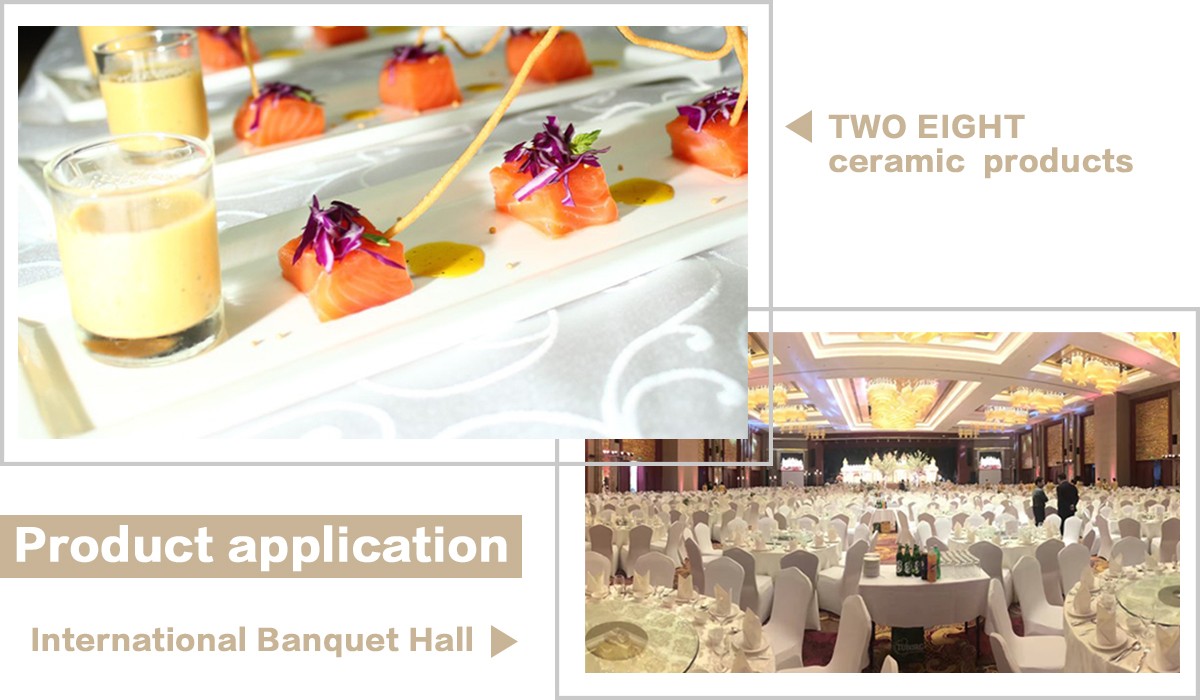 3.Two Eight Ceramics products are attractive, strong, durable, cost-effective, safe and eco-friendly. They meet the quality standard of SGS, FDA, LFGB, and CE, and turn out to satisfy the requirement of the Landmark Mekong Riverside Hotel.